Glimmering Cliffside in Palos Verdes Estates, a Crisp White Spanish Colonial Revival, Built With Love and Steeped in History, Commands Incredible Views From on High
With unobstructed landscapes in the quiet, highly coveted Malaga Cove neighborhood overlooking Bluff Cove, the home offers unsurpassed serenity complementing magnificent vistas.
In 2002, South Bay builder for over 50 years William (Bill) H. Ritter Jr. and his wife purchased the original home, one of the first in Palos Verdes, for its perfect location, serene perspective, and classic Spanish-California style. Plus, having lived next door to the home, known as Klip Knocky, Ritter's wife always loved and had a deep connection to it.
With designs on making the home his crowning building achievement and wife's dream home, Ritter made substantial additions to, and then completely renovated and modernized the home. Ritter wanted to respect the home's history and preserve as much of its originality as he could.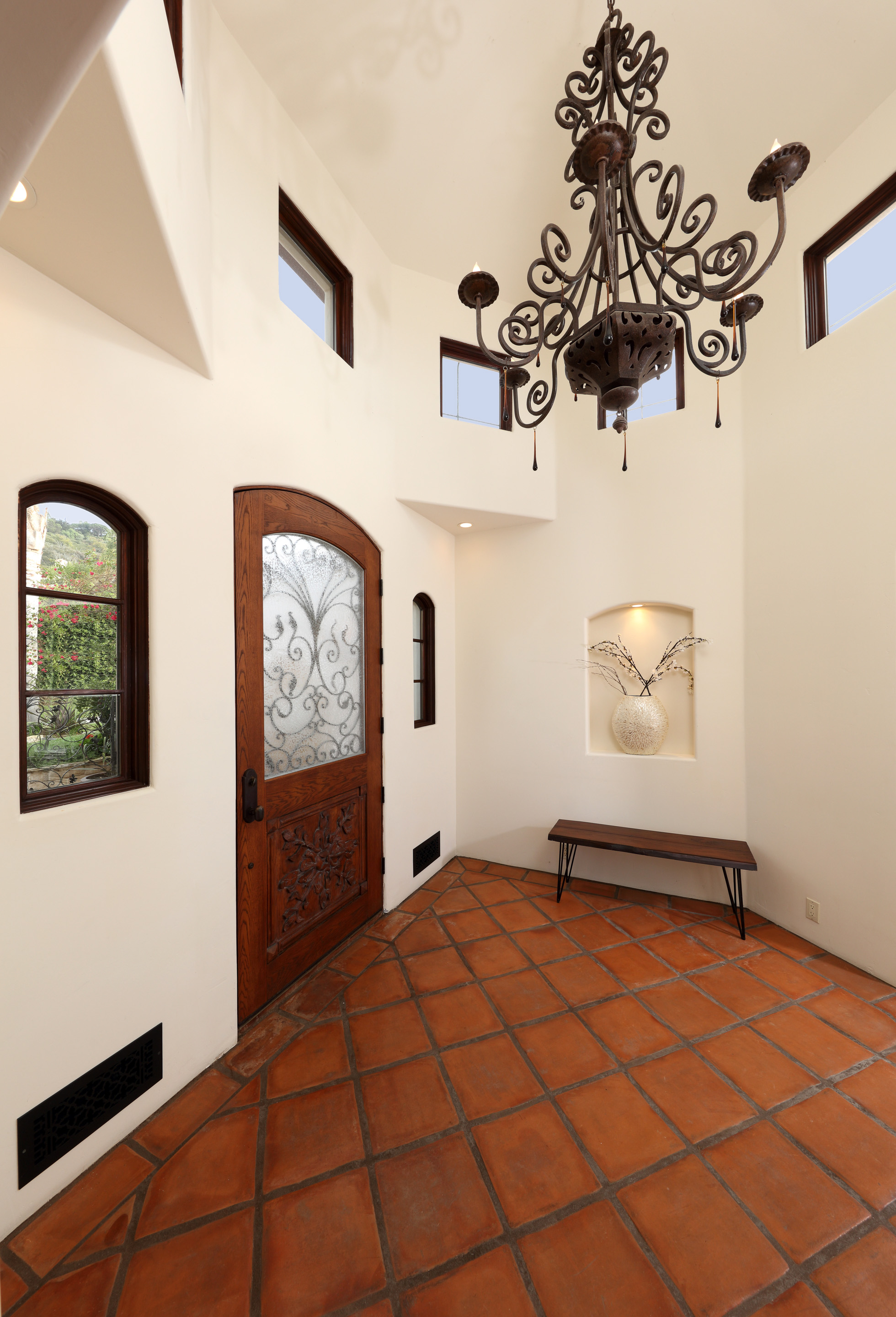 Before Ritter, there was the home's initial owner Myra Reynolds Ph.D., a notable author with books still in print who helped establish the University of Chicago.
When she retired with her sister to a new development called Palos Verdes, she hired a pioneering graduate of USC's Architecture School and the first black member of the American Institute of Architects, Paul Revere Williams, to build her retreat in 1925.

"It's almost impossible to detect which part of the home was the original work," shares Lindsay Ritter, Bill Ritter's daughter.
She explains how her father was passionate about keeping the design authentic while adding meaningful touches throughout the property, like discreetly placed tiles—elements of surprise that even she is just discovering.

Built in the classic Spanish-California style, yet with a modern floor plan, the L-shaped home captures majestic vistas from every room.
"My father's approach was to incorporate the courtyard style the home was known for by maintaining a central courtyard feel that opened out to a spectacular Queen's Necklace coastline and a 180-degree view from the Santa Monica Mountains to Bluff Cove," Lindsay explains.
At the entrance, the towering entry rotunda anchors the two wings of the home: the entertaining wing, where family and friends gather, and the family wing, which also includes a formal living room, a fantastic wet bar, and a garden room, a lovely and quiet space for reading while lounging amid ocean views via surrounding picture windows.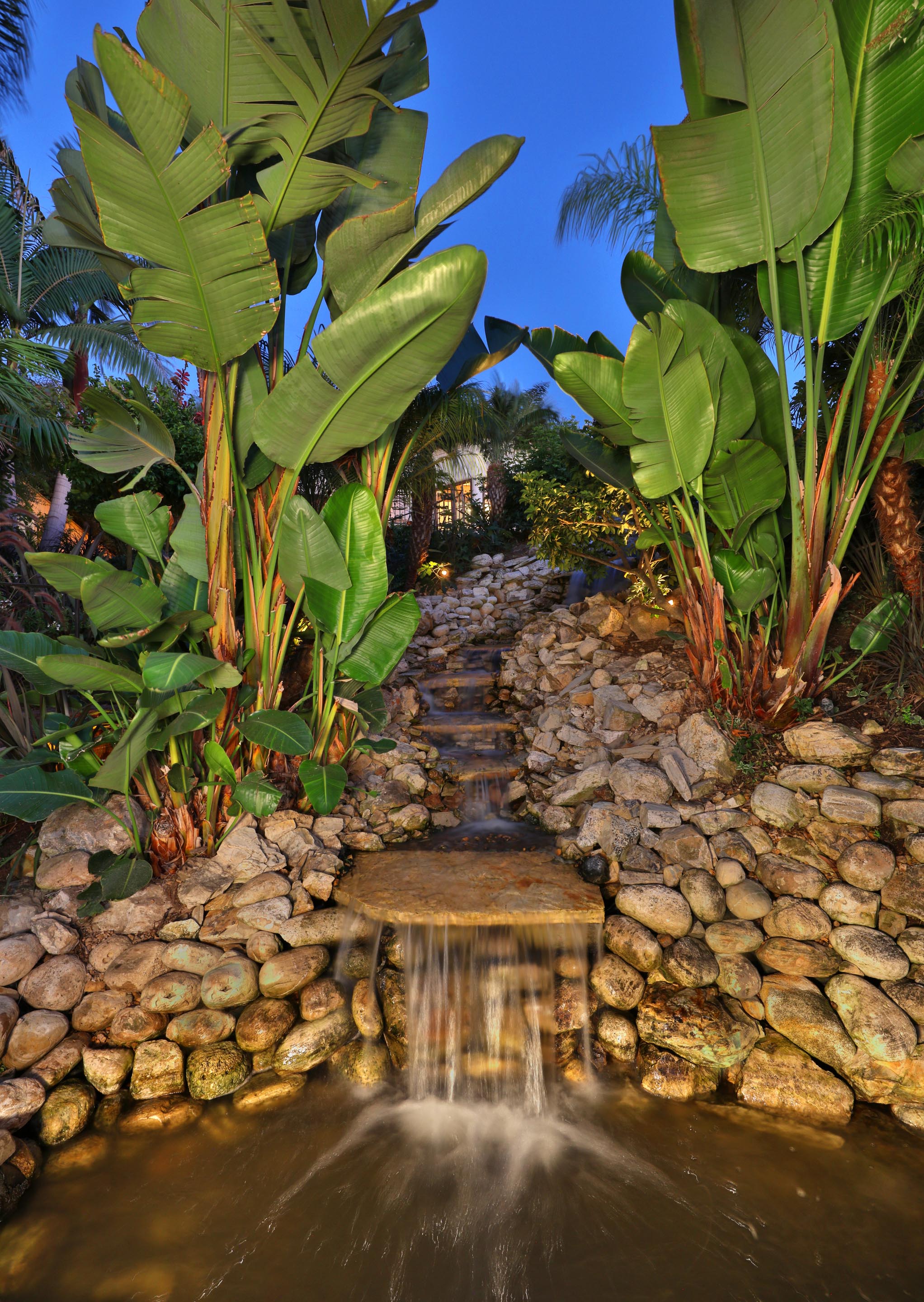 Travertine floors and tumbled travertine tiles in the bath, paired with a furniture-style vanity, give this space a timeless look. Adjacent to this space is an additional master suite, also with a balcony, and includes a private alcove with mirrored closet doors, created for a dressing or study room. The balance of the home's bedrooms has private entrances, one with a waterfall and koi pond in a secret courtyard.
Soft white walls and classic Saltillo tile floors paired with arched windows and hallways add to the Mediterranean feel of the home. Multiple fireplaces with curved lines that blend into the walls like sculpture are sprinkled throughout while varying coffered and beamed ceilings define different rooms yet simultaneously appear effortless and voluminous.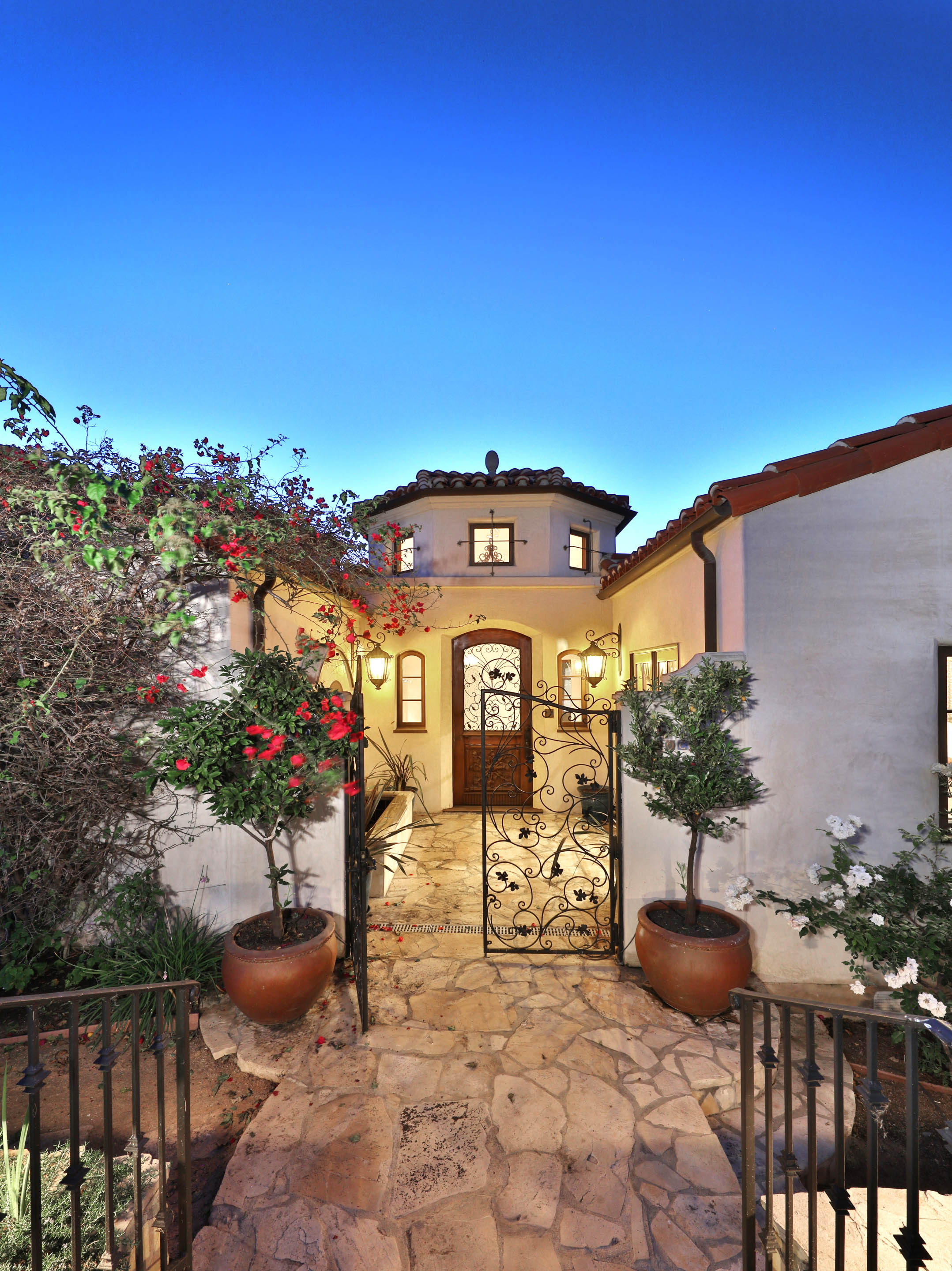 A unique and picturesque wet bar acts as a sort of nucleus of the home. Part of the original structure, one waits for a handmade cocktail to pass through the hand-carved tile window underneath stucco tressels.
"This was one of my father's favorite spaces," shares Lindsay.
"He was always mixing up the 'best martini' for guests to enjoy, so he wanted the bar to be really special."
After a happy hour here, one imagines family and friends feasting in the dining room with wood-beamed vaulted ceilings or around the breakfast bar in the eat-in kitchen. The timeless kitchen features a furniture-inspired island, granite counters, and warm cabinets with a paneled Sub-Zero refrigerator and Thermador appliances.

At Klip Knocky, one also can expect to spend a great deal of time in the incredible outdoors. The ocean view side of the home has numerous French doors that open onto a grassy lawn and lush gardens, private relaxation areas, and rushing waterfalls all along the bluff.
There also are dedicated areas for escaping privately with one's thoughts. And, shares listing agent for the property, Rachel Ezra of Vista Sotheby's International Realty,
"The views from this home are one of the best I've seen in Palos Verdes Estates."
Though historical and classic in nature, the home was updated with an extensive automated smart home system and is wired for surround sound, outdoor speakers, and Cat5 throughout. In recent years the electric car charging station was installed in the garage and, as a bonus, there are two partially subterranean basements.

"The property is really special to the Ritter family and it shows," Rachel Ezra of Vista Sotheby's International Realty continues. "As soon as you enter the home you can feel the awe-inspiring passion Mr. and Mrs. Ritter had."
This Palos Verdes Estates gem is their passion project—truly a timeless treasure.